For entrepreneurs planning to have small Beer Spa in the building besides opening a mini brewery, we can offer the ideal solution. Our mini-brewery technology is also suitable for ensuring a sufficient amount of fresh beer wort for spa needs
For new and current entrepreneurs in the field of mini-brewing and spas, our company offers a smaller and the most economical option to start brewing its own beer with the best quality.
On this page you will find a suggestion as to how the brewery technology might look.
The completely new type of brewing set developed and upgraded by MBS is the VxPN2 (250 to 1000 liters). This brewing set consists of two vessels - filtration vessel and the mash tank which also serves as a whirlpool. The heating is provided by an external oil heat exchanger with electric spirals. This is the smallest and most economical version of our brewing sets.
The brewing set automation level then can be selected from manual through semi-automatic to fully automation version. It is also possible to equip the filter tank with the stirrer lifting device - manual or electrical.
Like all other types of our boiling equipment, the double-vessel ones are able to brew both in decoction and infusion methods, and therefore, they are able to produce both, the classic double-mash Pilsen lager or the top-fermented specials such as APA, IPA etc.
The duration of one batch is from 8 (infusion) to 11 hours (decoction – double-mash).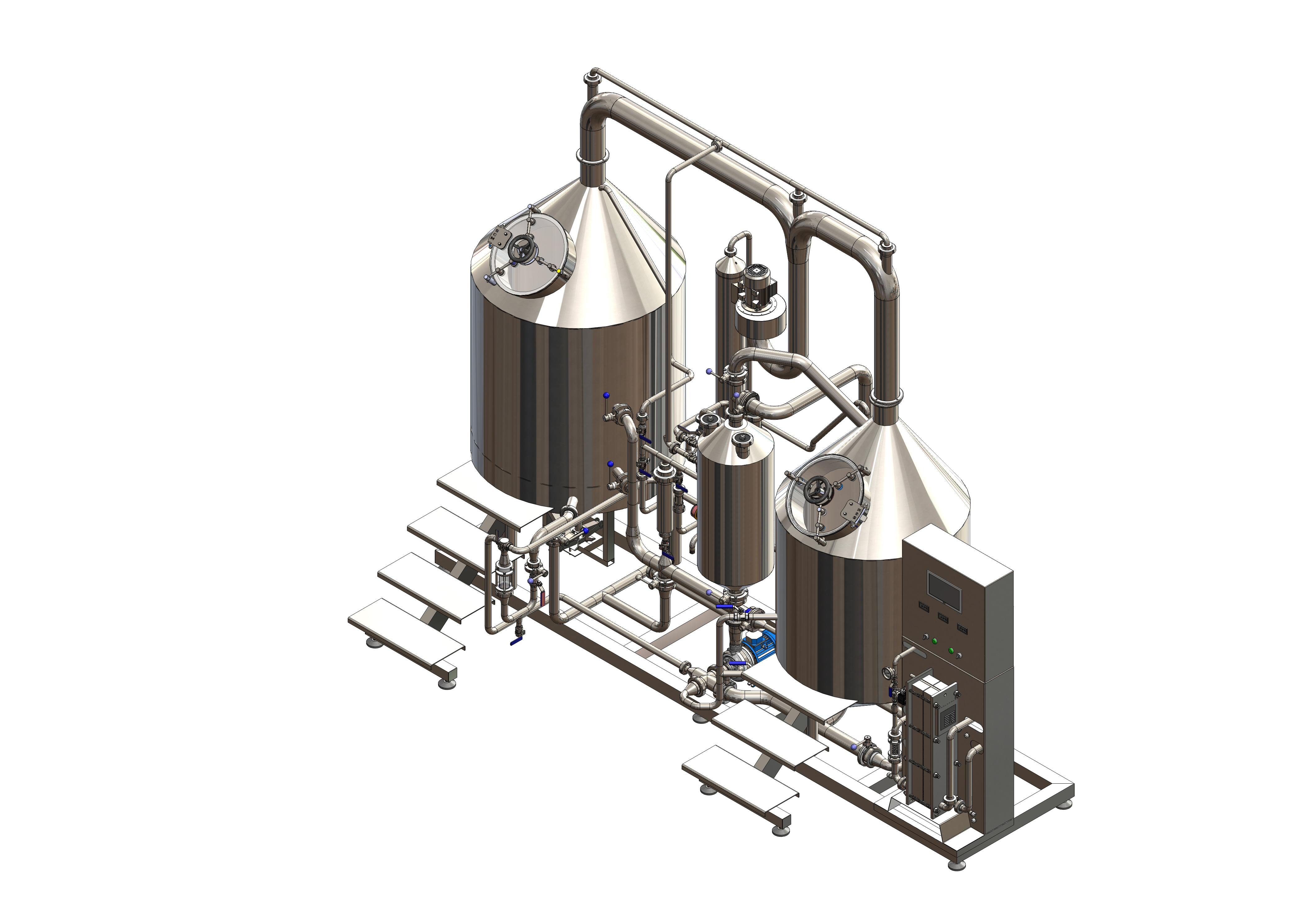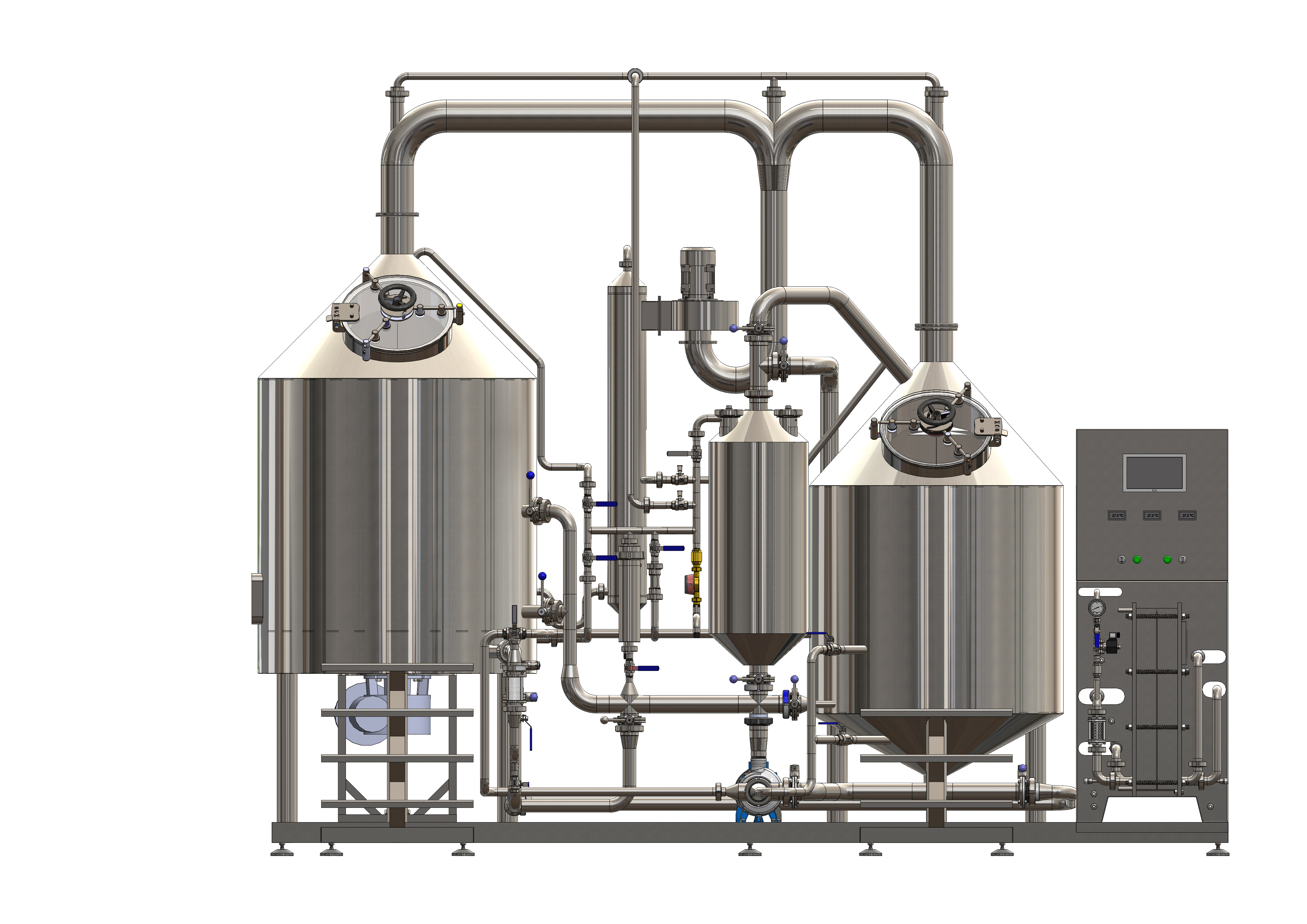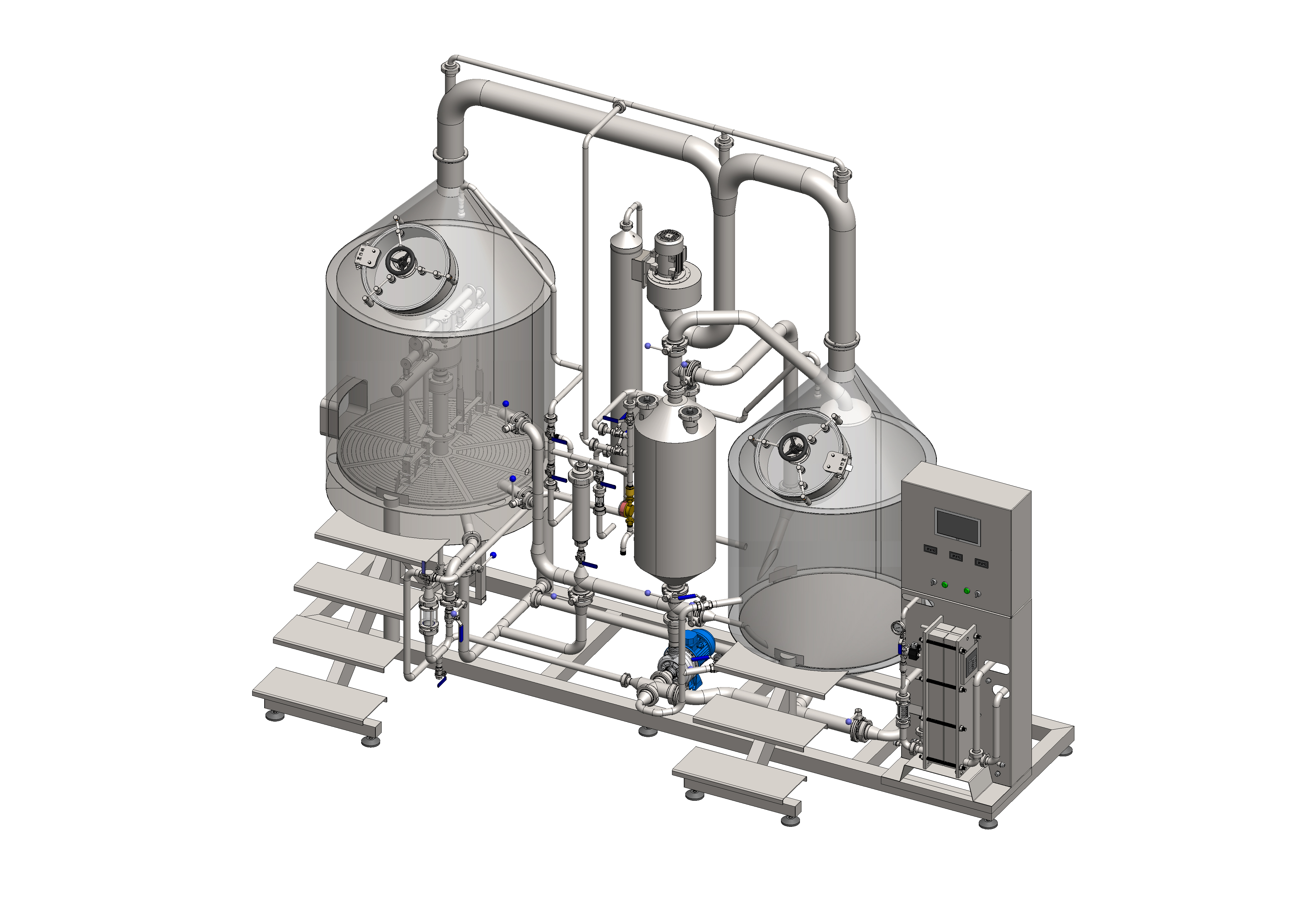 Description of selected model example components:
The following components are included in this model example of a Beer-Spa mini-brewery
Component
Pcs
Malt grinder 200 kg/hour. ROPPI 250
1
Water treatment water softener 1000 l/hour. SMK560
1
Brewing set – double-vessels 300 l. V3PN2
1
Wort cooler 500 l/hour. CHM5
1
Hot water tank 800 l. NHV8E
1
Fresh mash storage tank 600l. ZPS6
1
Cylindro-conical tank 600 l. CKT60
2
Vertical lager tank cooled by water 600 l - PTVCHD6
6
Ice water tank 600 l. ZLV6
1
Water cooling unit. VLV25
1
Sanitation unit. CIP50
1
Yeast regeneration tank - 40 l. RGK40
1
KEG sanitation and filling unit - 10keg/hour. Sankeg 10
1
Oil-free compressor for sterile air with filter and dryer. KSV8- 8m3/hour
1
* The assembly and the assembly material of the brewery is always calculated according to the additional information of the particular project.